The CHAKRA GLAMOUR collection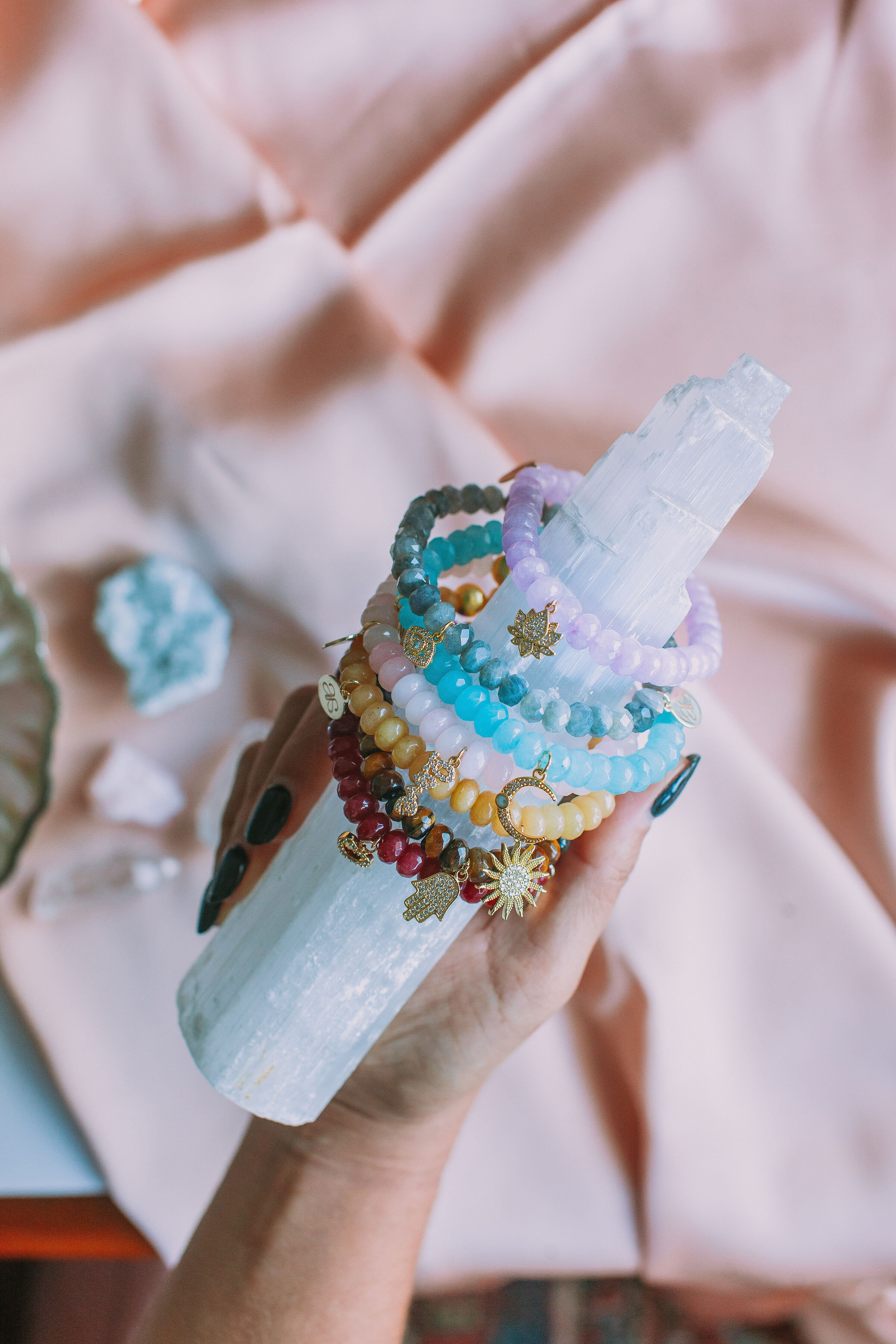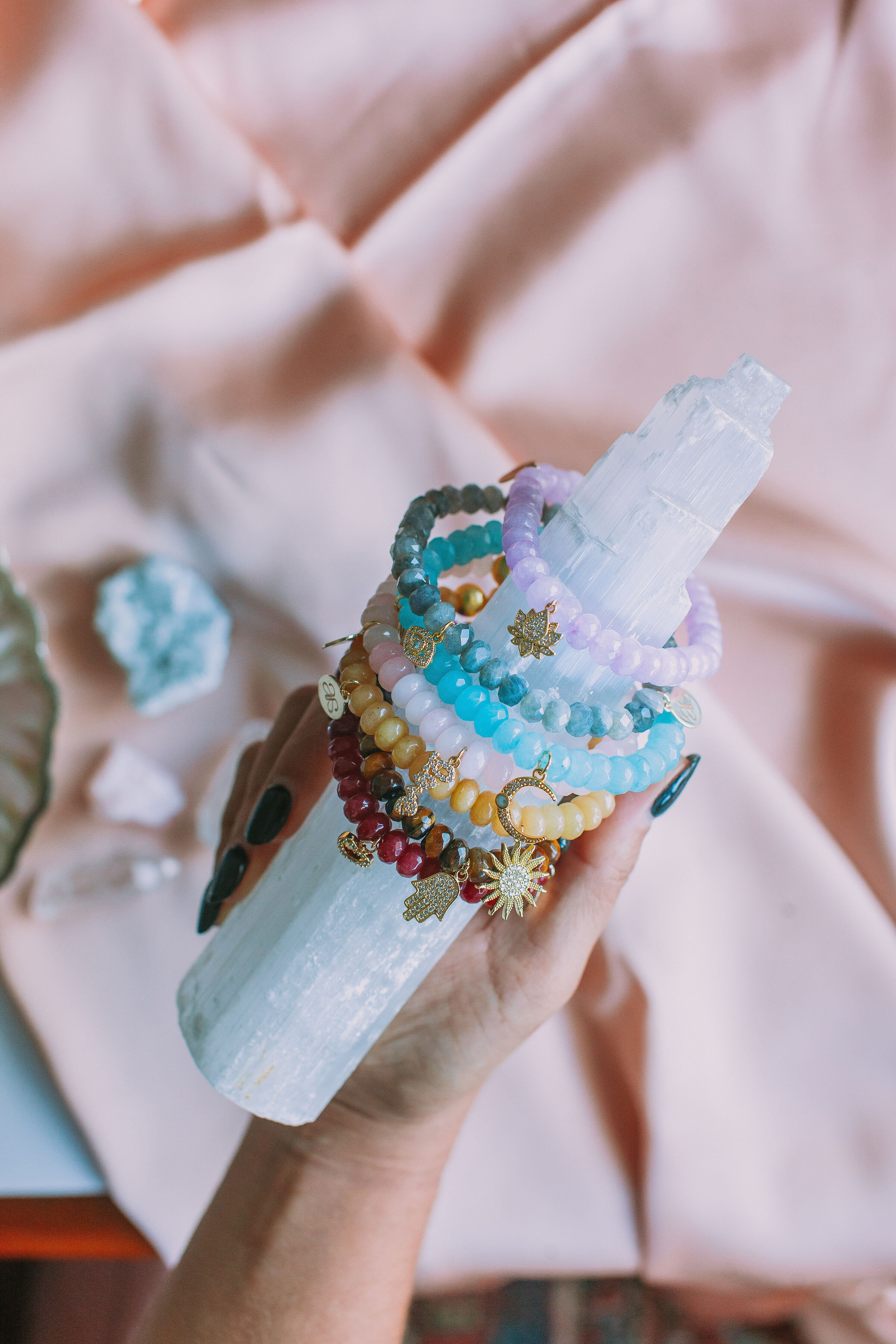 The CHAKRA GLAMOUR collection
DIVINE CRYSTAL JEWELRY X ASHLINA TO HEAL THE BODY, MIND & SOUL
THE CHAKRA GLAMOUR AFFIRMATION COLLECTION …..
The body holds 7 chakras ( energy centers) which provide a pathway for creating harmony of mind, body and spirit. These crystal bracelets were designed with your chakras in mind. Each stone carries a specific energy that specifically unblocks and balances the flowing energy.
Each bracelet has an intention, as you put on your bracelet repeat the affirmation and gaze into the crystal & its radiant color for alignment and focus.
CROWN CHAKRA - Amethyst stone (calm. abundance. spiritual connection) & Lotus flower charm "the treasure lies within".
Affirmation: I am aligned and connected with divine energy
THIRD EYE CHAKRA - Labradorite stone (intuition, clarity, protection) & evil eye charm "protection from bad vibes"
Affirmation: I can trust my intuition and follow my own guidance
THROAT CHAKRA - Aquamarine stone (truth, serenity, emotional balance) & moon charm "feminine energy"
Affirmation: I effortlessly speak my truth and commit to my word
HEART CHAKRA - Rose Quartz stone (love, compassion, self love) & love letters charm "love attracts love"
Affirmation: I love and accept myself and others unconditionally
SOLAR PLEXUS CHAKRA - Yellow Aventurine stone ( creativity, balance, confidence ) & sun charm "being of light"
Affirmation: I am a powerful, radiant being of light. i honor myself.
SACRAL CHAKRA - Tiger Eye stone (integrity, prosperity, personal power) & Hamsa charm "hand of God" for health, wealth, success & joy
Affirmation: I forgive my past, embrace my truth and am deserving of my desires
ROOT CHAKRA - Ruby Jade stone ( grounding, passion, power ) & Heart charm "from fear to love"
Affirmation: I know that I am supported and grounded in my natural state. I am enough.
Each bracelet is made on an 8mm precious stone rondelle.
Accented with a 14k gold plated pave charm. . Made on a 7.25" stretch bracelet.